Hack someone else's Snapchat account online
A reliable way to hack Snapchat correspondence and password. The app tracks profile activity in real time.
To start the hack, you need to specify the Snapchat URL of the target profile, username or phone number:
Large-scale surveillance of correspondence, calls and other actions of a Snapchat user is possible thanks to the technological approach used by AppMessenger: the software initiates password recovery, intercepts the verification code, logs into the account in the virtual interface, and then broadcasts the activity in full.
Hacking correspondence and tracking new messages

Tracking and saving new Snaps

Monitoring geolocation and activity on Snap Map

A reliable tool for parental control

Hack or recover a Snapchat password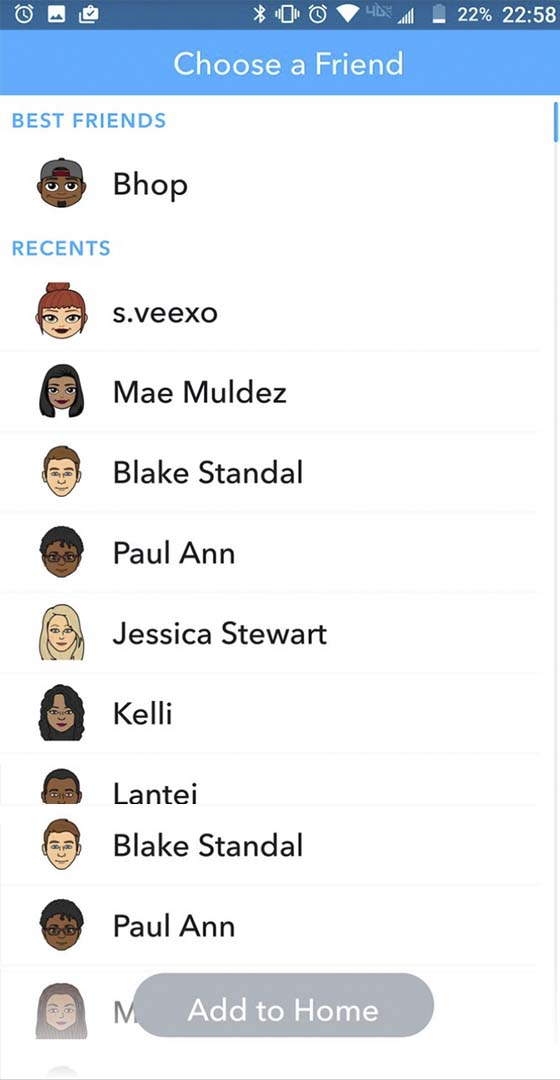 Convenient. Confidential. Real-time
Remote access
Hacking Snapchat account from AppMessenger is available without first downloading and setting up spyware applications from unverified sources. This feature is guaranteed to eliminate all detection risks. All you need to do to launch it is specify @username or phone number of the victim and launch the tracker online.
Fast result
Vulnerability of SS7 cellular networks allows to remotely intercept Snapchat service SMS message (necessary for account hacking) within 5 - 20 minutes from the moment of tracker launching. Note that this time interval may vary slightly, depending on the current level of server load.
Intuitive interface
The tracker is launched directly from the Dashboard of the website, which makes its interface accessible to users with any level of computer skills. It is compatible with all modern devices (smartphones, tablets, computers) as well as the most common platforms (Android, iOS, Windows or OS X).
100% Privacy
Customer security and privacy is our top priority. That's why the AppMessenger ecosystem complies with all current cybersecurity and encryption requirements. Any possibility of user identification is completely eliminated at every stage of interaction with the service.
Why AppMessenger: tracks all Snapchat account activity
Are there any applications that allow me to hack Snapchat for free?
AppMessenger app has an option that allows you to set up Snapchat surveillance without spending money - just become an affiliate program member: you will receive a unique link, after which you will be charged 20% of all funds spent by referrals who have registered through the link. The money you earn can be spent to purchase one of the AppMessenger packages, or withdrawed to your payment account.
Access to message history
Hacking correspondence and messages
After hacking, you'll have access to all of the Snapchat correspondence. For optimal navigation, we recommend using the Smart Search tool and filters, and adding such messages to Bookmarks to avoid losing important messages. New messages are constantly monitored and instantly displayed in the app.

Igor Strelkov (2)
16.03.2023
Outgoing
Mademoiselle Caroline
18.03.2023
Outgoing (2 min.)
Yulia Usova
18.03.2023
Missing
The application collects information about all personal and group calls of the target user: the start and end time of the call, Snapchat URL and phone numbers of all participants. Voice and video calls can be wiretapped by enabling Broadcast Calls in the Dashboard. The software will send you notifications of new calls.
Contacts
Personal information and authorization data
The software keeps track of all sensitive account information - connected email or phone number, Snapchat purchase history. AppMessenger can be used as a password hacking application, all authorization data is tracked and becomes available for viewing. You will also be able to request and receive a Snapchat verification code without a phone number.

Victoria Massa
14.11.2023
Geolocation
Track geolocation via Snapchat

AppMessenger uses Snapchat's access to GPS data to identify and track the geolocation of authorized devices. The app also retrieves the history of geofilters applied by the target user, and then displays the publications in which they were used directly on the map.
A tool for advanced Snapchat tracking
Tracking new activity

Everything happening in the hacked account is displayed in the Activity Feed, an interactive tool that displays everything that's happening in chronological order. Many filters help you flexibly customize your Feed, and notification options help you learn only about important publications. The tool can be used for navigation: you just need to specify a date, and then the software will restore all activity of that day.

Snaps and Memories

All the Stories publisged after the hack are instantly displayed in AppMessenger. The fundamental difference from Snapchat itself is that in our software, publications remain viewable even after they have expired. This makes the app a useful tool for managing a Snapchat account.

Statistics and viewing history

The Views tracker is an important tool for determining the interests of the target user. You can view the history of interactions with other users manually, or you can track key trends with clear infographics. You can sign up for an email newsletter to receive emails with statistical breakdowns and infographics every week.

Track your child's movements via Snapchat

Location tracking is the most popular parental control tool. Geodata is displayed on a map, and the software instantly determines the address of the nearest building and the distance from you to your child. Set up zone geotracking to receive alerts every time your child leaves school or sport section.

Tracking messages by keywords

An equally important aspect of parental control is to monitor the information field the child is in: add keywords, and the software will keep track of the messages and publications containing them, with which the child interacts.

Retrieving and saving the Snapchat camera history

Anyone can use AppMessenger to back up published content and save photos and videos taken with the Snapchat camera. All postings will be available to you on a permanent basis - our pricing model is a one-time purchase of the software, with all the functionality of the app purchased forever.

Permanent access to other people's snaps

A similar approach is used to track other people's activity: once the hack is complete, you can specify the people whose publications you would like to track and save in the background. By the way, AppMessenger is also a way to view other people's Snaps anonymously; views through the app interface do not show up in the browsing history that the author of the publication sees.

How do I hack Snapchat remotely?

Security of Snapchat users is provided by a multi-level two-factor authentication system, so hacking a victim's account by standard methods or by installing spyware on the target device will not give a positive result. The authorization system will not allow you to enter the victim's account, even when the username and password are known.
Feedback from our users
Read our customers´ opinion on the Testimonials page.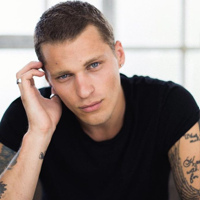 5
I have never used Snapchat myself, but I had to dive into the question because my daughter uses this social network around the clock. AppMessenger turned out to be a very versatile tool for parental control, all the information about the child's activity is displayed in a structured way, it is obvious that a lot of time and effort has been put into it. I recommend it!
Estonia

Instagram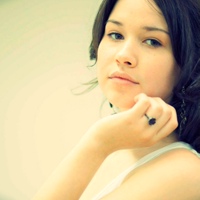 5
I run a popular Snapchat blog and have been looking for an account content management software for a long time. The most important thing was to find a stable solution to save snaps and view statistics. Thanks to the creators of AppMessenger!
Australia

Facebook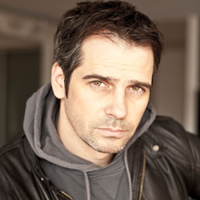 5
Je ne peux pas dire que j'approuve ces méthodes d'éducation, mais j'ai cinq enfants, de sorte qu'aucun dilemme éthique ne subsiste :)) L'application a la capacité de suivre simultanément où sont les enfants, et leurs mouvements peuvent être suivis sur une seule carte. Quand j'ai calculé le temps qu'elle me fait gagner, j'ai regretté de ne l'avoir découverte que maintenant, je pourrais m'octroyer quelques semaines de libre par an :)
France

Instagram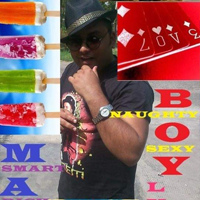 5
Comprei este software há dois meses para invadir a senha Snapchat de minha namorada, eu queria verificar se ela me estava traindo. Não encontrei nenhuma prova, mas gostei do aplicativo, agora eu monitorava constantemente a correspondência dela e depois aplicava os conhecimentos adquiridos para melhorar nosso relacionamento.
Brazil

Instagram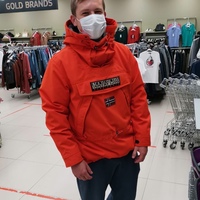 5
AppMessenger'ın bir telefon numarasından Snapchat şifresini kurtarmak için çalışıp çalışmayacağından emin değildim ama bir şans vermeye karar verdim. İşe yaradı! Uygulama bana hesabıma giriş yapabildiğim ve yeni bir şifre oluşturabildiğim bir doğrulama kodu gönderdi. Bu arada, uygulamayı hala diğer insanların gönderilerini takip etmek için kullanıyorum - süresi dolmuş anlık görüntüleri bile gösteriyor.
Turkey

Facebook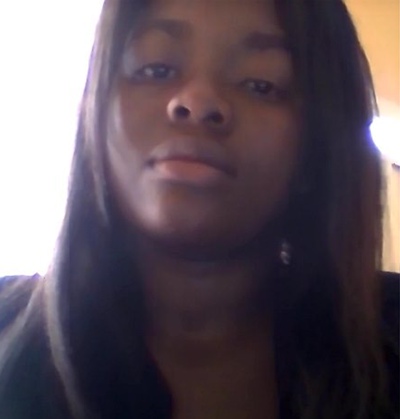 5
AppMessenger was a bull's-eye hit, the app instantly tracks new posts and, what is especially cool, saves them even if they have been deleted or blocked!
USA

Google
Share your experience of using AppMessenger on
on this page
We would be very grateful to you!
Frequently Asked Questions
Answers to questions that may appear when working with the software.
How likely is it that a hacked Snapchat user will find out about surveillance?

From a technological point of view it´s hardly possible. Neither the Snapchat app, nor the user himself can detect the tracking. The software communicates with the account data via a virtual device, which does not appear in the list of authorized account devices.

How safe is it to use AppMessenger for parental control?

Taking care of user security is a key priority for the AppMessenger team. We store tracked data in encrypted form on secure servers, and, of course, do not share it with third parties or use it for advertising.

Is it possible to restore deleted Snapchat publications?

Yes, this feature is available to any AppMessenger user. You will be able to restore any data packet if it was deleted after you set up account tracking.

Will I get access to the account username and password? Can I use them to sign in to the account?

Yes, you can track the current authorization data at any time. You can use them to sign in to the account, but it would be safer to interact with the account database if you used the AppMessenger Dashboard interface.

How often is the tracked data updated?

All the time! Interaction with the database of the target account occurs in real time, the maximum delay in the display of new data, normally, no longer than a few seconds.

How do I hack Snapchat remotely?

Security of Snapchat users is provided by a multi-level two-factor authentication system, so hacking a victim's account by standard methods or by installing spyware on the target device will not give a positive result. The effective way to hack a Snapchat account is AppMessenger, the app provides access to the authorization data by using the vulnerability of SS7 protocol.
The software works with all mobile platforms and networks worldwide