Hack into a WhatsApp account by phone number
A tool for tracking activity in a WhatsApp account belonging to another person.
Before you start the hack, provide the phone number to which the target account is registered:
AppMessenger lets you hack and track popular messenger accounts. Hacking and tracking a WhatsApp account happens anonymously and unnoticed by the target user.
Access to the full message history of the account

Real-time activity tracking

Archive sent media files and documents

Monitoring the movement of authorized devices

Current login and password to log in to the account

Export contacts, geotags, documents, and more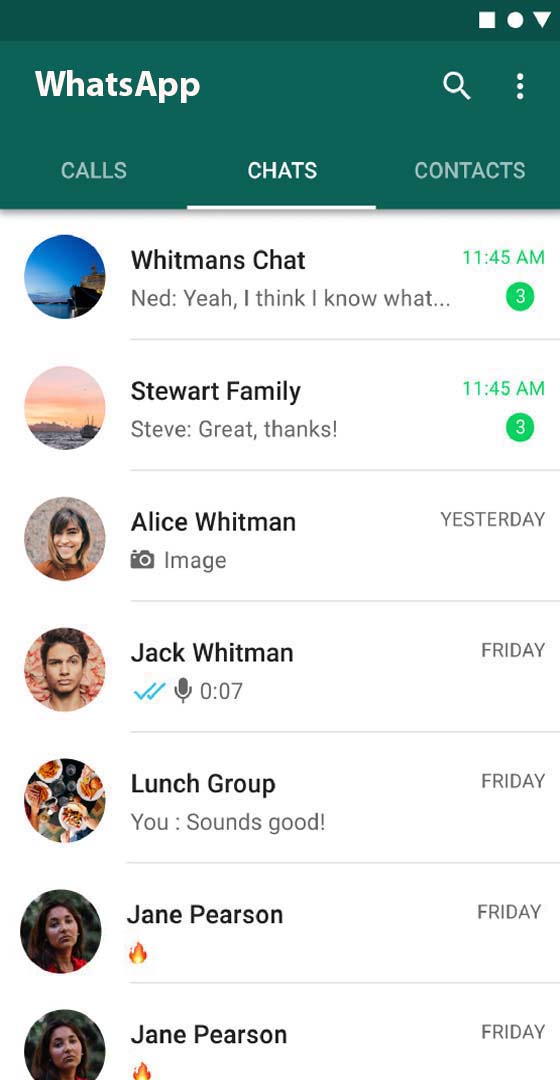 Convenient. Confidential. Real-time
Remote access
AppMessenger is ready to launch at a time when physical access to the target device and its pre-configuration is not possible. The tracker launches immediately after providing the victim's phone number, which avoids the risk of detection as well as many moral and ethical issues.
Fast result
The Whatsapp hacking process is as accessible as possible for users with even a basic level of computer skills. Our developers paid close attention to optimization and convenience of the service. If you have any questions, our support team is ready to help you 24/7.
Intuitive interface
A remote WhatsApp hack by phone number usually takes from 5 to 20 minutes. However, the values may vary, depending on the degree of network congestion. Many cycles of optimization have allowed to provide consistently positive results, as evidenced by the hundreds of positive feedbacks.
100% Privacy
The issue of user anonymity and security is our main priority. That's why all registration data, email addresses, as well as phone numbers, are subject to end-to-end encryption. The possibility of identifying clients at every stage of interaction with the service is completely eliminated.
Available data types
Whatsapp hacking app with a wide range of tools
The app is regularly updated. New features for tracking WhatsApp are being integrated, and the interface and existing tools are being improved. In addition, we are constantly monitoring changes in WhatsApp functionality and adapting AppMessenger to them.
Access to message history
Hack correspondence in Whatsapp account
After completing an account hack, AppMessenger firstly downloads all the backup copies of message history from the database, and then authenticates to the account on the virtual device and restore correspondenc . In the Dashboard, correspondence can be tracked chronologically or by section: Voice messages, Forwarded messages, Attached files.
Voice calls
Call tracking and recording
September 23 2023
Incoming call

Missed call
If you plan to use the application to track WhatsApp calls, we recommend that you carefully understand the call recording settings. In the default settings, recording is disabled; when you activate it, you can activate it for calls from certain contacts - the number of such contacts depends on the package you purchased.
Contact
Track someone else's WhatsApp account contacts
The software collects available data about all contacts in the account into a separate section of the web interface, where a profile is created for each contact. The profile displays the photo, phone number, notification settings associated with the user, call history, shared group chats, and files sent in the subscribers' joint correspondence.

Geolocation
Track location via Whatsapp
18:33

I tracked his geolocation via messenger

18:33

Roses Avenue 2203



AppMessenger is a unique tool for tracking geolocation on WhatsApp: in addition to displaying the current location of the subscriber, the software tracks and saves data on all his movements, and at the end of each day or on request makes a graph showing all the places where the subscriber visited, with the time of visit, address and name (for public places).
What are the ways to hack Whatsapp for free?
The analysis of available solutions showed that AppMessenger WhatsApp tracker is the only solution on the spyware market that allows hacking Whatsapp for free. To get such an opportunity, those wishing to do so need to become members of the application's affiliate program. The task of the participants is to attract new users to the application. To do this, you can use social networks, forums, leave comments under thematic posts or just look around your environment, and understand who might be interested in the application to track another person's WhatsApp.
What else you need to know about AppMessenger
Profile status history

From the moment the hack is complete, the tracking of new online statuses in Whatsapp is activated. The tool collects the full history of the hacked user's statuses. For each status, it is possible to download the source file, view editing history, and track browsing statistics.

Hack Whatsapp for Business

Business account correspondence tracking is available when you hack into any account to which a business is linked. The software will detect the presence of a connected business account and notify you. The application architecture treats business account monitoring as a separate tracking session, which means you will need to extend your service package to activate it.

Accessing the Device Gallery

By default, the WhatsApp application has access to the media storage on your device. Due to this access, you have the opportunity to view and, if necessary, download photos and videos from the Gallery of the account owner. Interaction with the device memory will go unnoticed - from the point of view of the device security system, it will look like a Whatsapp backup.

Track SMS to log in to the WhatsApp account

In order to log into a hacked account, you will need a verification code that will be sent to the linked phone number. Normally, the system would notify the target user that someone is trying to hack him, but AppMessenger will prevent the SMS delivery and display the intercepted code in the web interface.

A safe way to hack Whatsapp on iPhone

When developing AppMessenger, we took into account all the specifics of how web applications function on Apple smartphones and tablets. The app is designed in such a way that the technological processes that load their RAM and battery are almost entirely on our side. The app's interface is optimized to work in the Safari browser.

Universal Android app for hacking Whatsapp

The software is compatible with any Android-based device, regardless of the OS version installed on it, the presence of a custom shell, the model and date of manufacture of the device. Hacking WhatsApp does not require root access, the application does not even need to be downloaded - all the magic happens directly in the browser (we recommend updating it before running the software).

Additional tools: Database Search

The application can perform advanced keyword searches - and not only in the message history, but also in attached files. The software integrates a system for recognizing objects and faces in images, which means, for example, you can find photos that show a specific person or place (in this case, the search will also involve the geotagging of images).

Additional tools: Archiving on the device

Data archiving is a convenient way to have access to the content you are interested while being offline. Before activating the function, it makes sense to set up data filtering, otherwise there is a great risk of quickly clogging your phone memory. AppMessenger has quite flexible filtering options: by data type, by correspondence, by keywords, by chat type, and others.
Hacking Whatsapp with AppMessenger. Reviews
Read our customers´ opinion on the Testimonials page.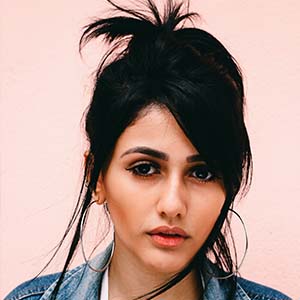 5
Uma ferramenta bem projetada e bem desenvolvida. Eu comprei o AppMessenger mais por curiosidade, eu mesmo projeto spyware.
Argentina

Instagram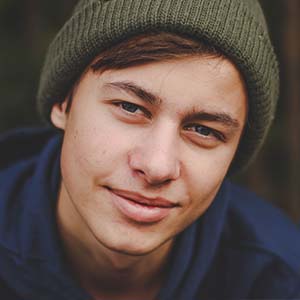 5
É interessante como o meu caso é raro. Usei o aplicativo para hackear minha própria conta do WhatsApp, que não uso há muito tempo. Ele tinha uma conta comercial de loja vinculada a ele, que estou no processo de entregar ao novo proprietário. O AppMessenger acabou sendo o único aplicativo que sabe acessar o WhatsApp for Business, o que me salvou bastante.
Portugal

Facebook

5
दोस्तों, इससे पहले कि आप अपने पति या पत्नी के व्हाट्सएप को ट्रैक करें, सोचें, क्या आपको यकीन है कि आपको इसकी आवश्यकता है? ऐप काम करता है, मुझे लगता है कि मैंने जो कुछ भी सीखा है, उससे दूर आने में मुझे थोड़ा समय लगेगा। क्या मूर्खतापूर्ण है कि यह नशे की लत है, मैं अपनी पत्नी से कुछ हफ़्ते से दूर जा रहा हूं, लेकिन किसी कारण से मैं अभी भी चैट में नए संदेश पढ़ता और सुनता हूं
India

Instagram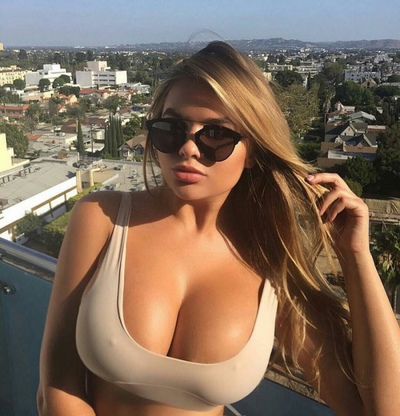 5
I was told about this app by a friend who was using it to track some lady's correspondence, and I immediately realized that it could be an interesting way to keep tabs on my team. Of course, I have mixed feelings about violating the guys' personal boundaries, but time is money, and money is money.
USA

Instagram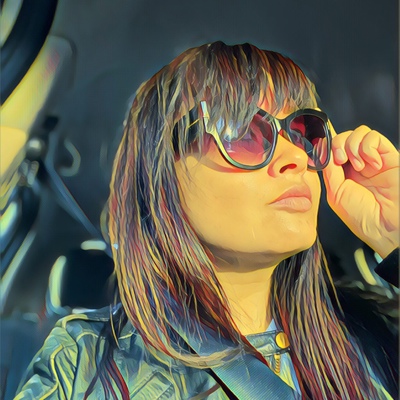 5
ああ、このアプリを思いついた人、あなたが誰であれ、本当にありがとう! 私は最近彼氏と別れ、彼は私がWhatsappに送った個人的な写真を投稿すると脅し始めました。 私は彼の電話番号を使って彼のアカウントをハッキングし、すべての写真を削除することができました。 彼らが言うように、今私の名誉と評判は保存されています:)))
Japan

Facebook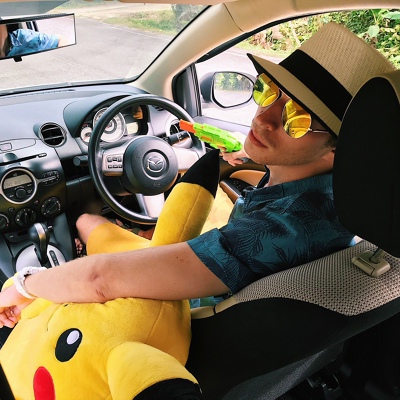 5
Des éloges particuliers pour la décision d'en faire une application web - c'est un moyen vraiment pratique et autonome de pirater WhatsApp, surtout en combinaison avec une interface légère. J'ai essayé de l'exécuter dans différents navigateurs à partir de trois appareils différents de puissance différente, et cela a fonctionné partout sans freins.
Belgium

Google
Still have questions? We are happy to answer them:
If you would like to leave feedback or make a suggestion, you can do so in the
Reviews
or contact
customer support
.
Frequently Asked Questions
Answers to questions that may appear when working with the software.
Does the app allow you to manage WhatsApp backups?

Yes, you have full control over the account's backup correspondence: you can download, restore or delete them. If a backup is deleted, the user is likely to receive a notification about it.

Is it possible to export a WhatsApp for Business profile contact list?

Of course, WhatsApp profile contacts for business can be exported as tables in any popular format. In addition, when exporting, you can choose to structure the data into a specific template suitable for import into the largest targeting advertising tools.

How can I access the Gallery on someone else's smartphone? Can I delete photos?

Accessing Gallery allows you to view photos and videos, view help information about them, save them to your AppMessenger account, or download them to your device. You cannot delete photos.

Where are the call records stored? Is the storage space limited?

All call records are stored in your personal AppMessenger storage which has unlimited storage space.

How do I intercept a message with a verification code without accessing my phone?

During exploitation of the SS7 protocol vulnerability, a remote interception of a message by a specified phone number takes place. This is necessary to log into the specified account on a specially configured WhatsApp emulator, which allows to form an archive within minutes containing: incoming and outgoing text messages, information about the current location, call history with the interlocutor and duration, contact lists, as well as received and sent photos and video files.

What are the main scenarios for using AppMessenger Tracker?

Customers determine the way use the product. Most often it is used forremote monitoring of family members, loved ones or company employees. Absence of the need to confirm the tracking instaling from the owner of the device allows you to use the software according to your individual needs.

How to hack WhatsApp online without access to the phone

Our developers have created an absolutely unique method of obtaining personal information, free from downloading and using spyware on the target device. Thus, any WhatsApp hacking software becomes a relic of the past. Get access online without the risk of being detected, thanks to a comprehensive implementation of advanced cybersecurity and encryption technologies.

Can I download hacked account voicemails to my device?

Yes, voice messages are exported as MP3 files and can be downloaded one at a time or in packets of different types (messages of a certain contact, a certain day, a certain length).
The software works with all mobile platforms and networks worldwide