Track SMS messages on your device via messengers
The software uses messenger accesses to track the history of SMS messages on the device. The SMS archive is played back in the Control Panel, with the date the message was sent, the phone number of the sender and the recipient. The AppMessenger functionality also allows you to view MMS messages and play the content sent in them directly in the browser.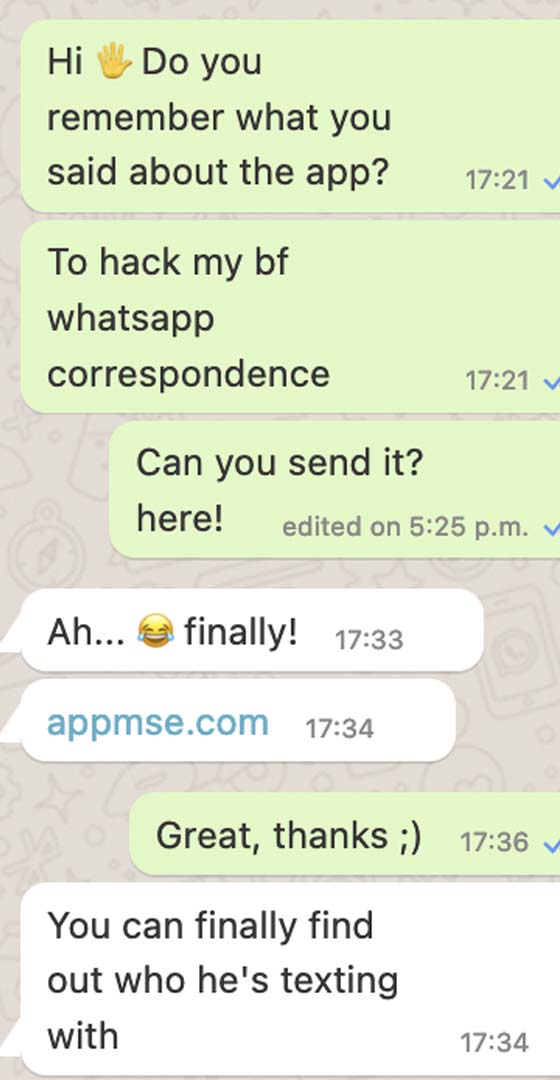 Incoming SMS are tracked even before they are delivered to the target user. New messages are displayed in the web interface within seconds of being sent.
The app is suitable for hacking and tracking iMessages. Viewing messages through AppMessenger does not affect their status for the sender and recipient.
AppMessenger also gives access to other data on the device. The type of data depends on the permissions the hacked messenger has.